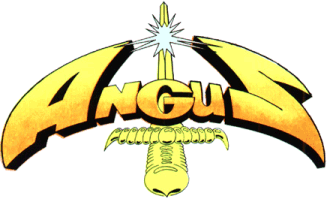 basszer :
Charles Heijnen
gitár :
Patrick Kruijer
ének :
Leon Z
dob :
William Lawson
Holland tradicionális heavy metal, 1983ban alakultak Amszterdamban. Mai napig aktív banda bár számos tagcserén mentek át. Elsõ lemezüket a Track of Doom-ot ( A végzet szekere) 1986ban adták ki ezt megelõzõen 1985ben adták ki az azonos cimû demot , és egy másikat '83ban. '87-ben adták ki a "Papa Don't Freak címü kislemezt ami nem más mint Madonna Papa Don't Preach cimü dalának a parodizált feldolgozása szerepel 3 verzióban. Ugyanezen évben adták ki második és egyben idáig utolsó albumukat a Warrior of the World-öt , ezután több lemezt nem csináltak, mindössze a Metal Warriors címü 2002-es best of-ot jelentették meg.Extagok: Edgar Lois,Jay Cee-ének;Ed Sprey,Bert "Foxx" Ettema ,Jack Winder,Jack Blom-gitár;Gerard Carol,Andre Versluys,Mike Shults,Ron Fatels-basszusgitár;A lemezek mindegyikén Edgar Lois a vokalista.
Demo (1983)
1.
Night Flight
2.
Keep on Shouting
3.
Virgin Girl
4.
Leading You Back
Track of Doom demo (1983)
1.
Track of Doom
2.
Dragon Chase
3.
Lonesome Fighter
4.
Aliens
Papa Don't Freak (1987)
1.
Papa Don`t Freak (Long Version)
2.
Papa Don`t Freak (Single Version)
3.
Papa Don`t Freak (Guitar Dub Version)
Metal Warriors (2002)
1.
Lonesome Fighter
2.
Virgin Girl
3.
Ruthless Man
4.
Leading You Back
5.
When Giants Collide
6.
Angus
7.
Aliens
8.
Keep on Fighting
9.
Finally Out
10.
Night Flight
11.
2086
12.
I`m a Fool with Love
13.
Track of Doom (live)
14.
The Gates (live)

Kedvencek közé jelölték :
[ Hibajelentés / Üzenet a profil tulajdonosnak ]


Hozzászólások :
Nincs hozzászólás.