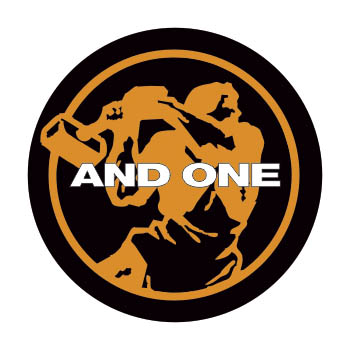 And One is a German synthpop and EBM band. Their members include Steve Naghavi, Chris Ruiz (1989–1991 and 2001 to present), Joke Jay (1992–2001), Rick Schah (1994–2001), Alex Two (1990–1993), Annelie Bertilsson (2000) and Gio van Oli (2001 to present).HistoryThe band formed after Steve Naghavi and Chris Ruiz met in 1989 at a Berlin club. Being fans of early EBM music, Naghavi and Ruiz decided to follow in the footsteps of synthpop band Depeche Mode by using two keyboards and a beatbox. The duo became a trio with the addition of Alex Two, prior to the release of their debut album, Anguish in 1991.Going into the release of Anguish they had already garnered a decent following through touring and appearances at various parties. With their debut release they took home the "Best New Artist" award in Germany in 1991. While Naghavi is still with the band, Ruiz left in 1992 (he would later return in 2001). And One released three more albums with Machinery Records, Flop! (1992), Spot (1993) and I.S.T. (1994). The band left Machinery around 1996-1997 and signed to Virgin Schallplatten. And One would release four albums on this label between 1997 and 2003: Nordhausen (1997), 9.9.99 9 Uhr (1998), Virgin Superstar (2000) and Aggressor (2003).The next And One album, Bodypop, was released on 1 September 2006 by Out of Line in Europe[1] and on 7 November 2006 on Metropolis Records in the US.[2] The single "Military Fashion Show" preceded the album. The band pulled out of their 2007 US tour with VNV Nation for unknown reasons.[3]In November 2007 And One announced the release of Bodypop 1 1/2[4], an EP with covers of songs by Depeche Mode ("Never Let Me Down Again"), Front 242 ("Operating Tracks"), D.A.F. ("Der Mussolini"), Nitzer Ebb ("I Give to You") and The Cure ("Kyoto Song"). Three weeks later, the EP was cancelled and a full length cover album announced.[5] The album was finally released on 30 January 2009, but with a completely different track listing, featuring live cover versions of various synthpop hits such as New Order's "Blue Monday" and Pet Shop Boys' hit "It's a Sin".


Kedvencek közé jelölték :

LordH

,

o_O

,

Wicce

,

Zahnrad

,

depechecode

,

Die.Form

,

SchwarzBlasius

,

herceg90

,

UNToUcHABLeS

,

Little Pixy

,

Gothrider

,

robidark


[ Hibajelentés / Üzenet a profil tulajdonosnak ]


Hozzászólások :
Nincs hozzászólás.