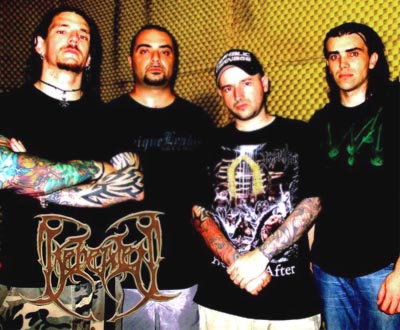 bassz :
David Cachia
gitár :
Robert Agius
gitár :
Omar Grech
ének :
Frank Calleja
dobok :
Chris Brincat
Beheaded is a Death metal band from Malta. They were formed in 1991, by singer Marcel Scalpello, guitarist David Bugeja, and drummer Chris Brincat. They have performed in Malta, Europe, and the US, and have released several albums.
Resurgence of Oblivion (2000)
1.
Transmutation of Veracity
2.
Extortion of Benevolence
3.
Resurgence of Oblivion
4.
Paramnesic Dream
5.
Suffer Some More

Kedvencek közé jelölték :
[ Hibajelentés / Üzenet a profil tulajdonosnak ]

Hozzászólások :


jogyerek

2010.10.19. 15:50:49
jó nagyon ez a zenekar!